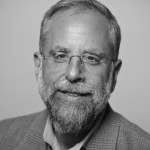 David Dreyer
Senior Principal
Since he joined our firm in 1997, David Dreyer has served as a communications and policy strategist, media trainer and speech writer for TSD's domestic and global clients.
David has worked here and abroad on assignments that included the Sydney and Athens Summer Olympic Games, communications reviews for public and private sector organizations in the U.S. and Europe, advising the Ecumenical Patriarch of Eastern Orthodoxy, and providing strategic counsel for a continuing public education campaign to change U.S. policy toward Cuba.
David provides strategic advice to senior leaders in the fields of finance, technology, and policy development. He has prepared corporate leaders, authors and actors, policy advocates and public figures for speeches, presentations, and media interviews in a host of challenging settings.
Before joining TSD, David served as Deputy White House Communications Director for President Bill Clinton and as Senior Advisor to U.S. Treasury Secretary Robert E. Rubin. For fourteen years, David was an advisor to Democratic leaders in the U.S. Congress, including Senator Gary Hart, Majority Leader Richard Gephardt, and Majority Whip Tony Coelho.
David Dreyer is a graduate of Hampshire College. His children are Alessandra, Erika Rose, Jesse, and Sam.